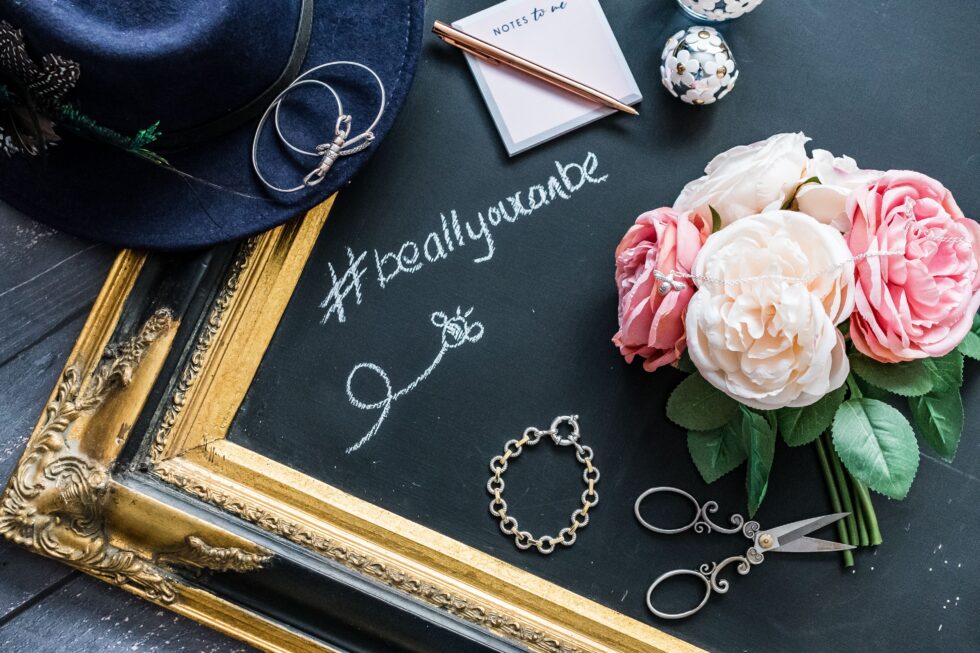 Hiho – Style, Skills & Silver…
You know how sometimes you have an idea rolling around that just won't go away??
Well, for me, the Hiho Style, Skills & Silver day was one of those – I'd plucked up the courage and been to a few instameets, I'd been to a fabulous hotel that was just begging to be booked for an event and Rhea and I had chatted on and off about putting an event together. Then, one day the rolling finally got to the point where something needed to be done. In my head, I knew that I wanted to do something that involved the brands and lovely ambassadors that we work with, but I wanted it to be something a bit different – something that would really give something back to the people who gave up their time and came along.
It's probably a lot easier and much less boring for you if I just tell you that a LOT of debate then ensued – we had lots of ideas, lots of "what about if…" and lots of head scratching – but finally we had a format together that we were happy could work, we had a venue we liked and we just needed to pull it all together and start telling people about it.
As most of you probably know, there is a world of difference between having an idea and actually doing it – especially when it's not the only thing you're doing. Thank heavens for Facebook Groups is all I can say – an invaluable tool for our plotting and planning – we were all really aware that an instameet was quite a new concept for the equestrian sector, so we were keen to ensure it was a good day for the attendees.
I was so lucky that an incredibly talented team of ladies offered their services and shared the vision for what we wanted to do and completely got the concept of doing something based around Style and something that concentrated on Skills – thus hitting two topics we knew our audience would be interested in. So the Style Team was made up of Harriet, Karen and Melanie and the Skills Team was Rachel, Rhea, Ruth and Sophie – I was just a floating co-ordinator, mainly responsible for making sure that the sweet bowls stayed full!
We were also incredibly grateful for the support from some of our fellow equestrian brands who got behind the event and promoted it, provided goody bag items and some came along on the day to show their products and join in – so a big shout out goes to Mackenzie & George, Fairfax & Favor, Evemy & Evemy, Albion Lifestyle, Dressage Anywhere, Cocoa May, Dimpsey & Annabel Brocks
Our gorgeous venue was The Fish Hotel – we took over Springfield House, their conference venue and they did a brilliant job of ensuring that everything ran smoothly for us, I can highly recommend them as an event venue (and a hotel – great bar and restaurant and really comfy rooms).
So the day dawned bright and early, and barring a few butterflies and last minute outfit panics, we were all set up and ready. We had worked really hard the previous evening setting the room up and then all of a sudden, there we were waiting for the arrival of our guests. Most people had come along on their own, so we made sure that they were met and given a name badge and shown where to go – we were trying to ensure that we reduced the nerves that we all feel as lone attendees as much as possible!
With lots of product laid out, loads of props for the flatlay sessions and sweets in jars on the shelves, there was lots for people to look and talk about and it took a while to get everyone coffee and split into their groups. Everybody got the chance to do both the sessions and pretty soon, our two rooms were abuzz with people styling outfits with the products and having a go at doing their own flatlays under the expert guidance of Rachel and the Skills Team.
Lunch and refreshments are always important events on days like this and we were pleased to see everyone tucking into the food and chatting away like old friends – we'd kept the event to a limited number of tickets so that people would be able to get to know each other – and looking round the room, taking stock of the day, I was really pleased that we had done so. It was lovely to see people chatting, in real life, to people that they know online – I love instagram and being online, but the energy and exchange of ideas in the room that day was really inspiring.
We closed with coffee and some silver chat from Andrew, our King of the Road – he told the story of the early days of Hiho and talked people through our iconic cherry roller range and how we developed it – his stories generally involve quite a bit of laughter, so it was a happy crowd of people that we sent off on homeward bound journeys – full of cake, sweets, learning and a goody bag on the seat beside them.
Meanwhile, we were all busy collapsing into a heap, hoovering up the last bits of cake and excitedly dissecting the day – we were so pleased to see the feedback and connections between people as the posts and photos rolled out over the next few days – it really was a brilliant few hours, we got to meet so many inspiring people and learnt all about them and their businesses. So my final thank you is to everyone who came along on the day – we loved meeting you and it's been lovely keeping in touch with you since the event, your enthusiasm made all the hard work so worthwhile.
Lastly, I have been asked this question so many times that I can't write a post without answering it. Yes, there is going to be another event – we're thinking early February 2019 and we have got some great ideas in the pipeline. We'll be publishing details in the next few weeks on Hiho social media and letting you know where you can sign up to come along, so do make sure that you are signed up for the Hiho mailing list – you'll find the link at the bottom of our homepage here.