The Boundary Scout Path to Profits and Freedom!

Stride out of lockdown like a boss!
Hello, I'm very pleased to meet you, I'm Emma, I'm a successful entrepreneur and alongside running my businesses, I've spent the last year pulling together all my knowledge together into a framework to share with other entrepreneurs who want to get up and out of their businesses, like I've done.
And there's never been a better time to apply this framework…
Most people will just come out of lockdown trying to run their business as they were before – in a world that has very obviously changed, but which they will try and reform back to how they need to do things.
But you're not most people, are you?
Carry on reading if you like to be a bit different from the norm.
Carry on reading if you're happy to change up in order to move forward.
Carry on reading if you're up for a challenge.
But most of all, carry on reading if you're stuck on a hamster wheel of your own making, afraid to leave your desk, because things won't happen without you and with no idea of how to escape.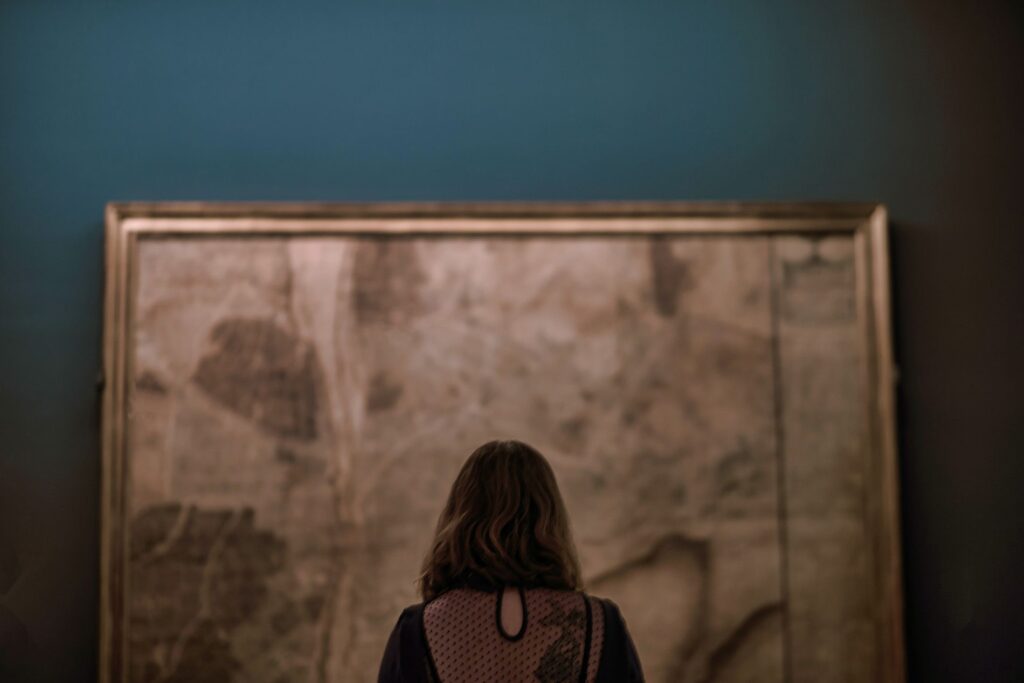 Are you ready to stride out to success?
I run a portfolio of six and seven figure businesses – and I have distilled everything I know into a number of tried and tested approaches, that up until now have only been available to the businesses I run and the ambitious entrepreneurs I have mentored over the years.
Striding to success is about a journey that frees you, the business owner, from your desk – reminds you what free thought and creativity are like, and then helps you see the path to freedom and profits.
You'll finish reading with a list of actions and you'll truly be surprised how effective they are – spoiler, the transformation is totally down to you. The only person stopping you from soaring free is you!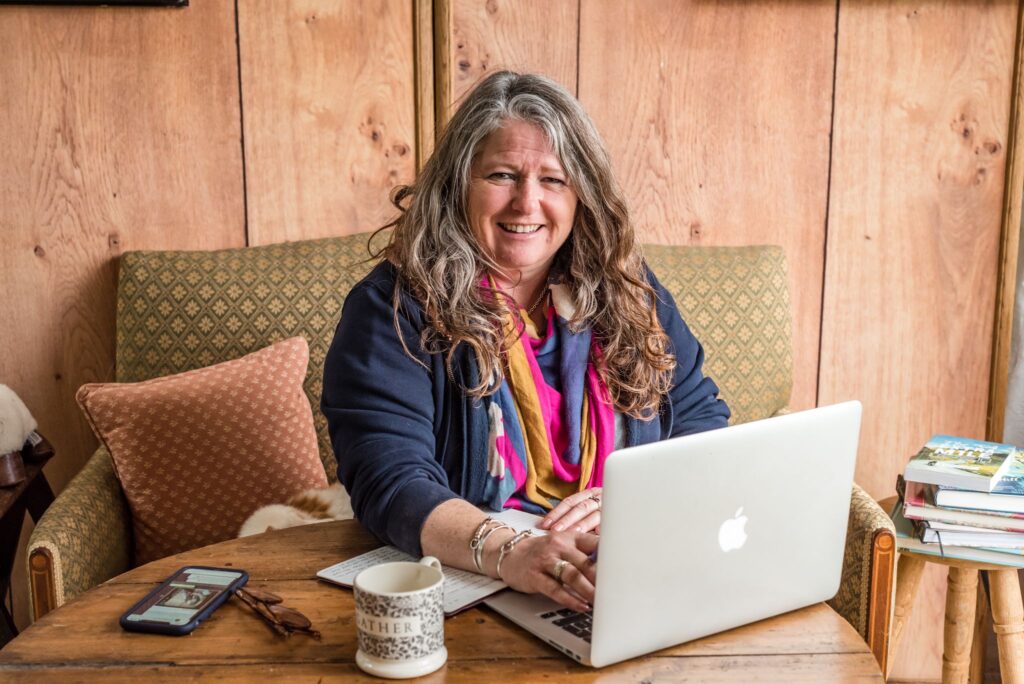 If I'm not busy with one of my businesses, you'll usually find me plotting and visioning, helping my entrepreneurs do today the things that will grow their businesses tomorrow and into the future. I run a portfolio of small businesses and alongside this, I mentor a select few entrepreneurs who inspired me in the early stages of their business and their appetite for knowledge keeps me on my toes, I love to think of ways to move ahead in business.
It sounds busy doesn't it, and it is. I absolutely love it but I also love spending time with my family and having some time to do things other than work.
Now you're probably thinking it sounds impossible!
But really, that's exactly how I work – and the secret to it lays in a few key ways of working.
I am always looking to manage myself out of a job – delegate, delete or automate – so many people have heard me saying this along the way..
If it doesn't delight me, I try to stop doing it.
I have tools that I've developed over the years that simplify everything and free me up.
I set a vision and then I focus on delivering it.
I'm going to be sharing how I approach things in this PDF – helping you to set up the business to get you out of it, with a plan for the first 90 days out of lockdown.
A taster of one of my frameworks if you like!
I know freeing up the time to do anything is always difficult when you're running a business.  I always have good intentions and then the day-to-day takes over.  But time and time again, the investment I put into developing myself pays back tenfold in my business.  
I'm not a big one for shouting about what I've done, but when I'm packaging that experience up and presenting it to you in a course, I think it's relevant – and I also want you to know that you'll be working with someone who completely understands the pains you go through.
I've worked since I was 18, that's 36 years of experience in business coming to the table.
18 years of that was spent in corporate manufacturing businesses, a qualified accountant by the age of 26, a Finance Director by 28. By 33, I had an MBA and was a Chartered Director – but none of them were a match for the experience I was getting in the workplace.
I joined a Lloyds Development Management buyout company as FD at the age of 28 and led the sale 3 years later to an American corporate, earning a 6x return for investors.
I became Finance & Operations Director at 35 and had my first son at 37.
Things changed I missed seeing the first two years of my eldest son's life so I stepped away from the role that was everything I had ever dreamed of after we had our second son.
I set up my consultancy business on a laptop balanced on a cushion as I fed the baby (no, it was a disaster – stupid idea, don't recommend it – but I did set it up and it's now a 6 figure business).
I raised funding for growth businesses and became a non-executive director on a number of boards, helping entrepreneurs to grow their businesses.
At 39, I purchased an engineering company with my husband and a business partner, 2 years later we bought our partner out and the next year acquired a company 3 times our size – our first million pound company of our own.
I earnt sweat equity (work in exchange for shares) in a couple of businesses and ended up becoming a major shareholder in one.
I coached well over a hundred entrepreneurs on Swansea University's Lead Wales course.
In 2015, I set up a glamping business on our family farm, which is now an award-winning destination running at over 90% occupancy and generating 6 figure profitable revenue.
I am still hungry to learn…every day.
I don't work in my businesses, I work on my businesses.
Lastly, I'm a Boundary Scout…more on that later.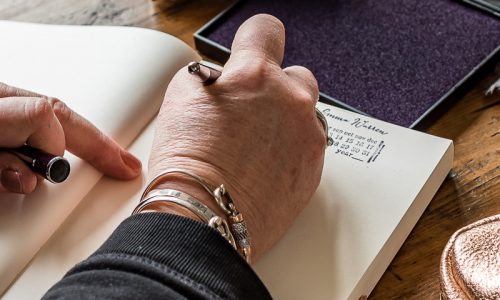 I'd like to think that some of the above qualifies me to share some thoughts with you – and I'd love to hear what you think. I've picked a topic that is front of mind for everyone at the moment, emerging from lockdown and resetting your business.
In it, you'll learn more about freeing yourself up from your business and we'll use the very same framework I use get myself out of the business.
For some people that will be enough to get them started and they'll be off and that will absolutely delight me, I'm not here to do it for you or even to nag you into doing it – I'm here to share thoughts and help you see the way to freedom from the busy.
If you like the feel of the PDF and what it teaches you , but would like to practise in a bit more detail, I'll be doing a live webinar that you can subscribe to and we can spend time together working it through, This is included in the cost of this PDF and I do hope that you'll come along, as I'd love to hear what you think and share some more thoughts.
THE PDF includes…
My thoughts on coming out of lockdown and what I feel a lot of people are not thinking about as we emerge.
A tried and tested framework to get you up and out of your business using 4 easy steps.
Plus an insight into my Boundary Scout thinking that has allowed me to run a portfolio of businesses and scale them to 6 & 7 figures.
So, tell me, are you in? Will I see you there?